Capacity Building of Teachers
At Cosmo Foundation, we believe in creating a self-sufficient society through capacity building. We strengthen & develop skills, natural abilities, innate behavioral patterns, and knowledge of the people associated with us so that they can further empower society.
Cosmo Foundation has trained & engaged local women and youth as Balmitras for basic English & IT knowledge. These trainee teachers are the true pillars of our rural transformation programs and are systematically groomed for the purpose.
We train the Balmitras for English language & IT skills to impart basic literacy and build capacity at an individual level. We provide them with a multi-faceted exposure that encompasses training from internal faculties & external subject experts, conduct online webinars, visits to other institutes & weekly introspection meetings, and send daily inputs on the WhatsApp group. We help them become the best versions of themselves.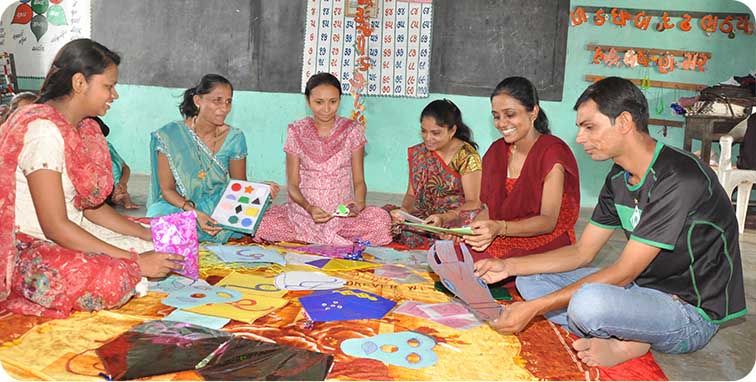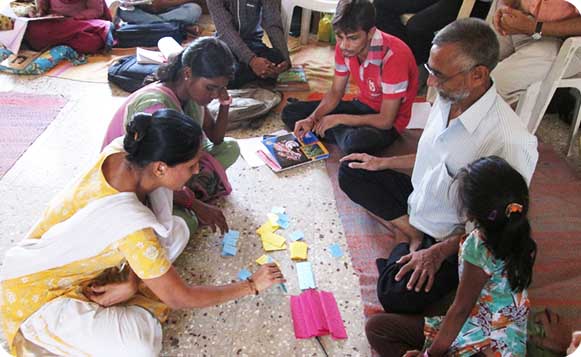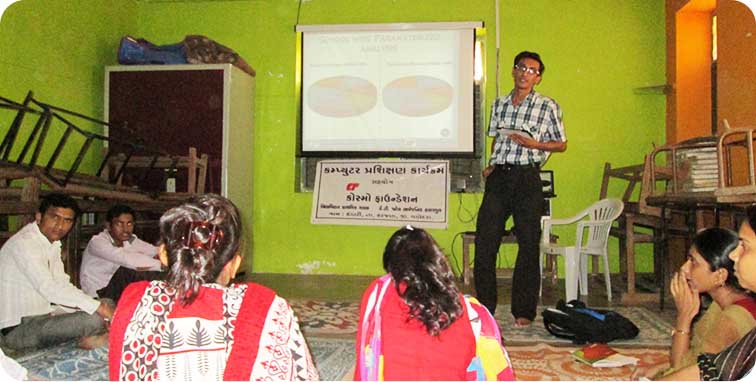 We continued our efforts even during the COVID-19 lockdown and created opportunities for teachers to upgrade their skills by providing mentors for English communication. Webinars concerning 'Mental & Emotional Health in Corona time', 'Developmental Needs of Children', 'Assertiveness' and 'Essential Nutritional Interventions for Girls & Women' were also organized for them.