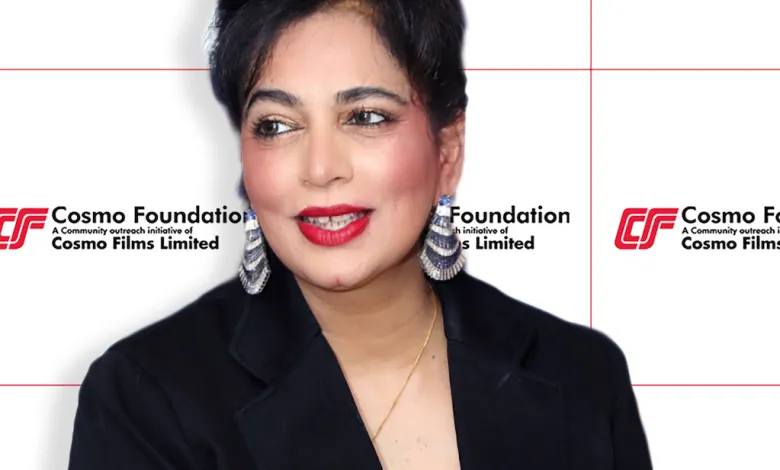 CF joins hands with Naz Foundation
On the occasion of World's Aids Day, Cosmo Foundation, the CSR wing of Cosmo Films, has pledged to join hands with Naz Foundation, a non-governmental organization in that country that works on HIV/AIDS and sexual health. It is based in the Indian capital of New Delhi.
HIV remains a major public health issue that affects millions of people worldwide. Adding to that, COVID-19 has led to disruptions of services towards HIV, making the lives of many people living with HIV more challenging. The theme of World AIDS Day 2021 is "End inequalities. End AIDS".  With a special focus on reaching people left behind, WHO and its partners are highlighting the growing inequalities in access to essential HIV services.
Cosmo Foundation has committed to support the daily living of the children in this home with the ration, toiletries, clothes and footwear, stationary and electronic items. As part of employee engagement from the parent company Cosmo Films and Zigly employees volunteering is pledged to add value and happiness in lives of these children.
"This is the initial small step till we establish a way to engage our employees and volunteer participation with the Naz family as well & make a meaningful difference to the children living with HIV". – Yamini Jaipuria, Managing Trustee, Cosmo Foundation.
The Naz Foundation home in Delhi is a centre of Excellence for providing children living with HIV and AIDS. There are about 20 children, sheltered in the home and they are provided food, clothing, education, regular medical checkups, exposure and recreation. These children are being made aware of child protection policy. All activities are conducted with a participatory process.
"The donation by Cosmo Foundation will go a long way in bettering the lives of our children. It's a great way to commemorate World AIDS Day "- Anjali Gopalan, Executive Director, Naz Foundation (India) Trust.
Cosmo Foundation has been working with rural children from underprivileged communities and has touched 40,000 lives with computer and digital literacy, English Literacy and Foundational Literacy. BY collaborating with Naz Foundation, we expand our wings, with inclusion of children living with HIV. "We at Cosmo foundation are very proud to partner with the Naz Foundation. These children will also be our voice persons to spread awareness on HIV prevention to thousands of college kids and sections of society etc.
Published In :SME Street