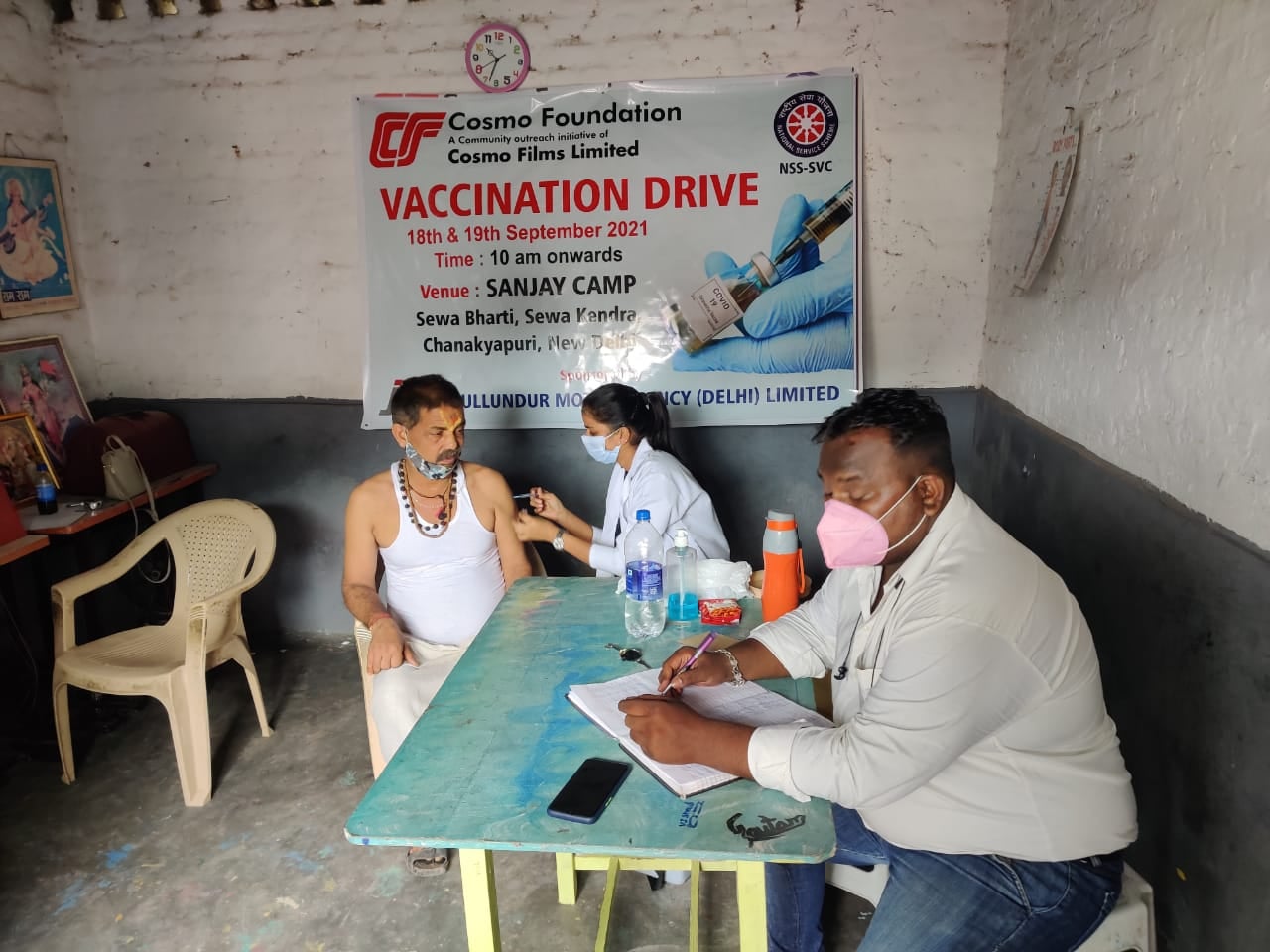 Cosmo Foundation helps vaccinate more than 10,000 individuals
Cosmo Foundation, the philanthropic wing of Cosmo Films Ltd. has taken a centre stage and has so far helped vaccinate more than 10,000 individuals including elderly inmates, educators, police personal, and other essential frontline workers.
Yamini Jaipuria, Managing Trustee, Cosmo Foundation said, "The suddenness and speed with which Covid -19 gripped the nation had to be met by an equally swift response to combat it. We believe that India will soon be a Covid-19 free country and we shall remain committed to the goal until such a thing happens."
She added that the foundation is continuously reaching out to more individuals and healthcare institutions to lend a helping hand.
From helping the frontline workers fight the disease to reaching out to support migrant workers, Cosmos foundation has become a major backbone in helping the causes that matter. During the lockdown period when the migrants were finding it difficult to head back to their respective hometowns, Cosmo Foundation came forward and arranged for 25 buses in New Delhi to safely transport the migrants back to their homes in Uttar Pradesh.
It has also reached out to the rural Indian population for help during the pandemic and has taken initiatives to make it a point that no child is left orphaned due to this ongoing pandemic.
"We are extremely thankful to Cosmo Foundation for giving us hand washstands, sanitizers, N95 masks, hand gloves among other equipment for our entire PHC staff. While we do our duty towards the society fearlessly, we feel blessed that organizations like Cosmos are concerned about our safety and well-being." said Dr. Prashant, Medical Officer, PHC Choranda, Karjan, one of the many places where Cosmo Foundation has lent a helping hand.
Since the beginning of the Covid-19 pandemic, Cosmo Foundation is working tirelessly to be a helping hand for the society from the initiatives at large with medical supplies, distribution of cooked meals, grocery kits, hygiene kits and safety equipment, running awareness campaigns, providing pre and post-COVID guidance, counselling and behavior change, and so on.
To help India become an economy where no individual goes hungry, where each child gets access to education and healthcare, Cosmos Foundation has touched more than 3.5 lakh lives across the country and continues to do so effortlessly and with a zeal to make real change.
The foundation, through its efforts, has also provided opportunities to more than 10,000 children by giving them access to digital education.
Since 2008, Cosmo Foundation has worked extensively towards the cause, increasing outreach to neighbouring villages of their manufacturing units (Vadodara, Aurangabad and corporate office, Delhi) to promote the quality of life for the community.
Prioritising people's health and looking at the severe weather conditions, Cosmo Foundation has distributed more than 2,150 blankets in the past 1 year.
Published In :India CSR