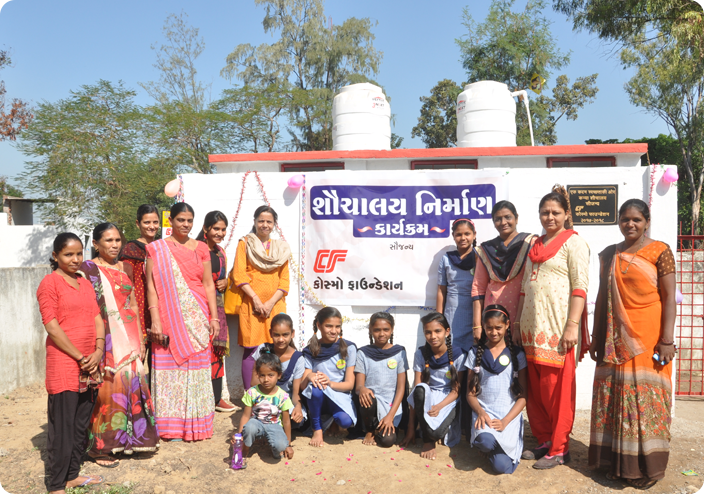 Cosmo Foundation is building a better future for rural children by distributing meals
Set up in 2008 as the philanthropic arm of Cosmo Films Ltd, Cosmo Foundation spearheads the organisation's CSR initiatives.
With a belief that 'we can make a difference to the lesser privileged ones around', the foundation started its journey by providing supplementary education to students in government schools near its plants in Vadodara and Aurangabad. Today, it works to strengthen mainstream education, promote higher education and enable employability of youth in these regions.
Cosmo Foundation also works towards health and hygiene, personal safety and the environment by running programs like building sanitation blocks, sanitary pad banks in government schools, installation of dustbins across schools and panchayats, tree plantation initiatives and more.
"The programs are in line with the Swachh Bharat Mission and the Digital India initiatives of the government. To date, Cosmo Foundation has touched the lives of more than one lakh people," said Yamini Kumar Jaipuria, Managing Trustee, Cosmo Foundation.
During the lockdown, through direct interventions and with the help of NGO partners, the foundation has provided relief in Aurangabad, Vadodara and New Delhi. It has distributed about one lakh meals and 50,000 kgs of essentials to those in need, as well as pregnant and single women and senior citizens.
The foundation has distributed about 2,000 masks, sanitisers and hand gloves to pol ice personnel, sanitation workers and daily wage labourers, as well as PPE kits in healthcare centres. they have even designed digital learning programmes for rural students to augment their English, digital, life and health and hygiene awareness. They are also training the local youth and panchayats on using the Aarogya Setu app that is already being used by 12,000 people.
Published In :Economic Times