Cosmo Gyan Vihar Kendra & Skill Development
We believe that basic literacy is the building stone of education, however, a majority of rural kids lack this. The Cosmo Gyan Vihar Kendra program strengthens literacy by providing courses to develop reading & writing skills among students. Our team has thoughtfully created the curriculum to improve functional literacy skills. This program also serves as the backbone of our Computer Literacy program that requires basic literacy for success. We encourage students to explore, experiment & express their thoughts & emotions effectively and guide them to the path of lifelong learning.
The program is designed to improve basic literacy and supplement mainstream education in rural areas.
Through this program, we focus on basic reading, writing, arithmetic and remedial learning by teaching Gujarati/Marathi/Urdu language and Arithmetic.
The sessions are conducted pre- and post-school timings with the readiness of government schools.
We engage parents and the community in the teaching-learning process.
We train local women as "Balmitras" who can further teach children.
Every year, 2200 rural students benefit through this program across Gujarat and Maharashtra.
Cosmo Gyan Vihar Kendra Karjan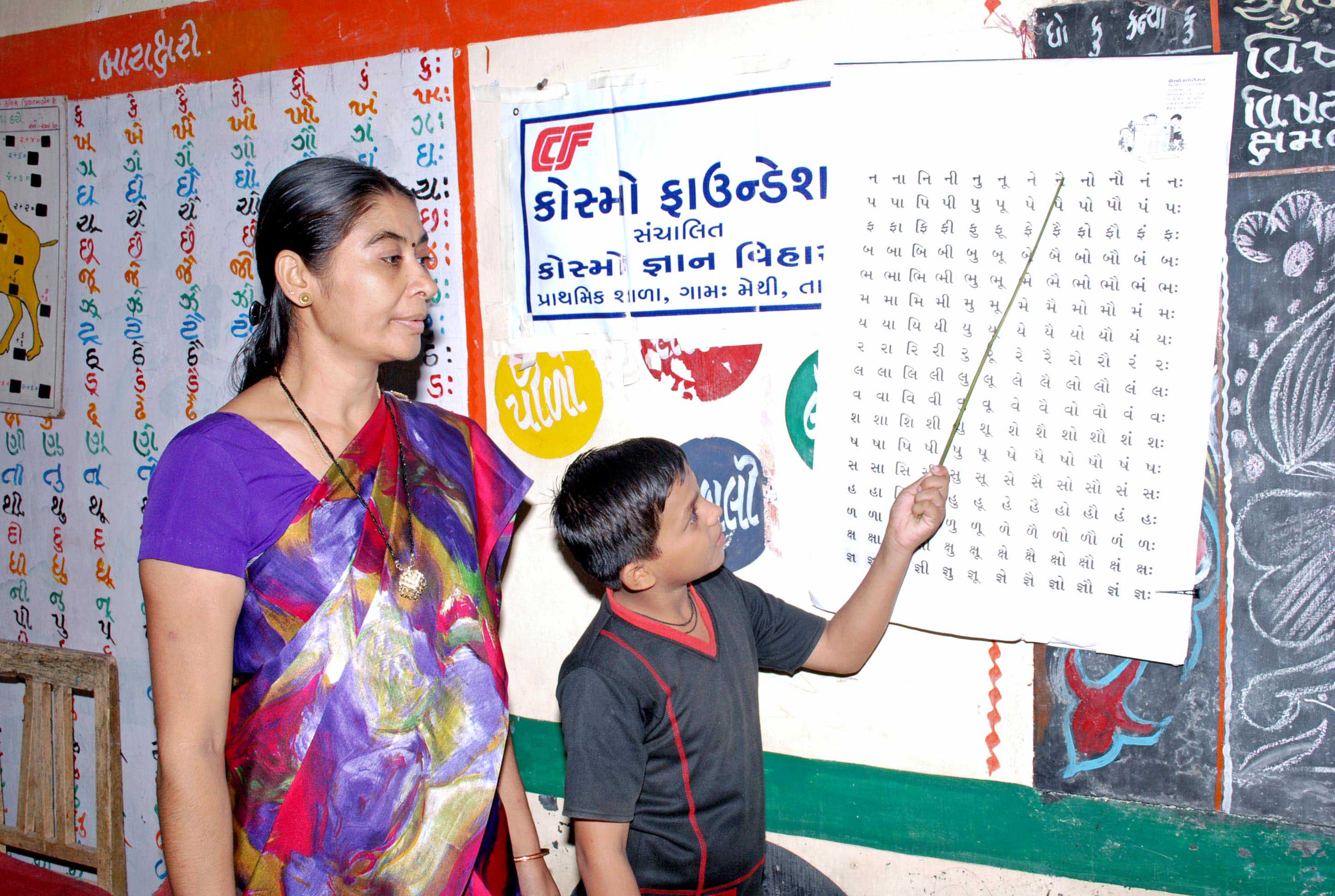 Cosmo Gyan Vihar Kendra – Aurangabad